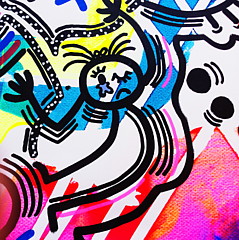 Shenika Hamilton Shop
Purchase canvas prints, framed prints, and more featuring artwork from Shenika Hamilton.
Shenika Hamilton aka Sad Black Girl, is a self taught artist based in Toronto, Canada. The concept of Sad black girl was birthed from a deep depression Shenika was experiencing during the winter months of 2018. Her purpose is to shed light on how crippling the societal and cultural expectations of being a black female are by sharing her personal narrative of what it means to be a strong black female, while helping in the process to destigmatize mental health in people of color. Mediums Sad Black Girl typically uses would be acrylic paint on any surface it'll adhere...
more