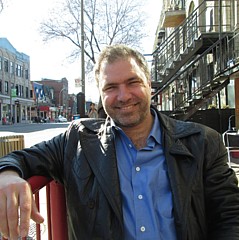 Stephane Poirier Shop - Ocean Bouquets
Purchase canvas prints, framed prints, and more featuring artwork from Stephane Poirier.
ABOUT POIRIER'S ARTPoirier writes software to enable visual artists to fully benefit from print-on-demand businesses and from the crypto art markets. In 2021, Poirier provided online services to automate the creation and the entire revision of any given visual artist's portfolio. He founded Fractal Montreal (FM-ORG) to produce very large-scale images derived from artists' artworks. FM-ORG not only enables each artist's artwork to perfectly fit any given print-on-demand product no matter sizes and proportion, but the artist can optionally modify their artwork's fine and large scales subject...
more