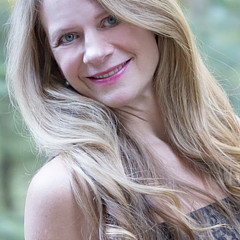 Sue McElligott Art Shop
Shop for wall art, home decor, apparel, and more featuring artwork from Sue McElligott.
Sue McElligott was born in Sacramento, CA in 1964. She began painting in 2006, but has always been around the Arts world, having her poetry first published when she was 8 years old. Using predominantly acrylic paint, she loves to paint in layers for a textured effect. She recently began using oils in a few of her pieces as well. Her influences are varied but she has always admired the works of Picasso, Pollock, Van Gogh and Matisse. Always interested in painting, Sue simply bought the materials needed one day and began making art. Music is...
more