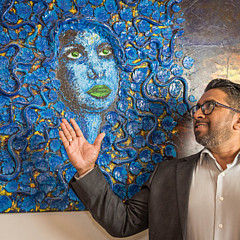 Sunman Studios Shop - New Orleans
Purchase canvas prints, framed prints, and more featuring artwork from Sunman Studios.
Artist Statement Art for Surej is a spiritual awakening and a fulfillment of his visions. In everything he does, whether it's fine arts, photography or digital graphics, he gives his complete self. Suraj is inspired by nature, and his fascination with nature's many forms has been the catalyst for his unique and greatly admired art style Photography is just another expression of his art. In each frame he seeks to not only capture images, but also time and space and to evoke an emotional reaction from the viewer. He captures daily moments and turns them into elements of...
more