My background as a science teacher and year of working in the biology department at the University of Windsor mounting their butterfly collection plus an avid interest in scuba diving and snorkeling have all led me towards using a camera to capture snapshots of nature. Years of using the computer have given me the ability to rearrange components from various photographs to create unique compositions to use as reference materials as I approach a new painting. It is possible that my interest in the art of pysanky (intricate decorating of eggs with a kistka and dyes) is one of the reasons I pay such attention to the detail of a bird's feather, the myriad of colours inside an ostrich's eye, or the shapes and colours in a coral reef. I see personality and expression in animals and try to communicate that to the viewer through my artwork. The limitations of living in Windsor have been overcome by continued travel to the topics where shore birds, tropical creatures and exotic marine life abound. I was certified as a scuba diver in Jamaica and first purchased an underwater camera with strobe light prior to taking an underwater photography course in Grand Cayman. The Caribbean, Bonaire and Florida are the places where I find most of my subject matter although a day trip to the local hawk festival is likely to result in excellent reference material too. Recent photo shoots in Ding Darling near Sanibel Island, the rookery in the mangrove swamp off Tarpon Bay and day trips to the Detroit Zoo and African Lion Safari have resulted in more reference material that I can use in a lifetime. This website is an opportunity for me to share reproduction prints of my paintings. Most original works are available through the Nancy Johns Gallery in Windsor, Canada. Call 1-519 945-2222 or explore their website http://www.nancyjohns.com for images and pricing. Nature is full of promise, hope and astonishing visuals. My artistic interpretations are designed to share with others.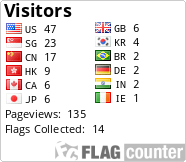 ALTHOUGH MANY OF MY ORIGINAL PIECES ARE SOLD, I AM HAPPY TO RECREATE A PAINTING THAT YOU PARTICULARLY LIKE IN THE EXACT SIZE AND MEDIUM YOU CHOOSE IF YOU PREFER NOT TO ORDER A PRINT. EMAIL FOR A COMMISSION PRICE.
Susan Duxter joined Fine Art America on December 8th, 2012.