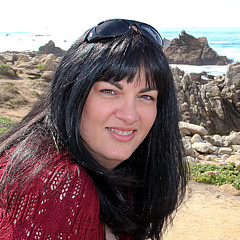 Susan Rissi Tregoning Art Shop - Quotes On Images
Shop for wall art, home decor, apparel, and more featuring artwork from Susan Rissi Tregoning.
I am excited to share that Susan Tregoning Photography has been selected as one of Tripcurated's BEST Travel Photography Blogs ! I'm a travel photographer that enjoys photographing United States architecture, nature, and transportation. As the 8th photographer in 4 generations of my family, I don't remember a time when photography was not part of my life. By the time I was five years old, I was standing on a stool in the darkroom, helping my dad develop pictures. It was my job to transfer the photos from the hypo to the water bath.I went to college for interior...
more