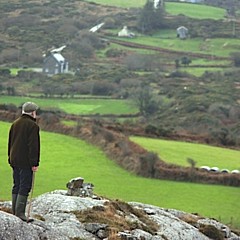 Terrance Keenan Art Shop
Shop for wall art, home decor, apparel, and more featuring artwork from Terrance Keenan.
Artist,Writer,Monk. I am an Irishman conceived in Paris by Irish parents, born in Munich, taken from Ireland at age 2, educated in the US and have lived or traveled over most of the world. I am a true child of the Irish Diaspora and have now returned home to live permanently in Ireland. I spend every moment of my life in the happily hopeless task of learning how to put into form and words what cannot be seen or spoken. Thomas Merton said poetry was a door to that place about which nothing can be said. Virginia Woolf wrote, 'We have reached the edge where...
more