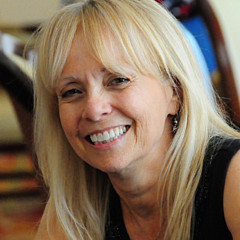 Terry Arroyo Mulrooney Art Shop
Shop for wall art, home decor, apparel, and more featuring artwork from Terry Arroyo Mulrooney.
It's About Visual Vibrancy.Terry Arroyo Mulrooney is a Fine Art Watercolor Artist selling Original Paintings, Prints and Commissions. Terry's art is a collaboration of her vision into the heart of the viewer. Her translucent watercolors capture an emotional connection with her audience. The subjects in her paintings transform into a conduit of color, design, light and shadow. Terry's paintings are in her own realistic style, creating luminosity and richness. It was precisely Terry's affinity for light, shadow contrasts and color depth that led her to choose...
more