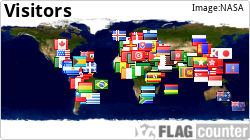 Thank you for visiting TeshiaArt!
www.TeshiaArt.com
Live Life Colorfully!
For more, please visit:
www.TeshiaArt.com
**Please be sure to Follow TeshiaArt on Facebook for fantastic surprises & specials....
TeshiaArt
Teshia is a Renowned Contemporary Western Wildlife Artist, residing in her beloved scenic home state of Montana. Her artwork can be found in collectors' homes around the world, as her bold & colorful signature painting style is quickly becoming well recognized. She is inspired by the wild & natural beauty that exists in the rugged country around her in Montana, and by the wide array of wildlife that thrives there. She has been passionate about the many beautiful places in the world, & of all the color that emanates in it, since she was a little girl. Teshia's paintings are unique, & bursting with vibrant energy & life! She paints with one goal�.to re-create the immense beauty of nature & wildlife on a level that exudes a distinctive wild flair, a high energy & an enchanting allure. She has a creative eye & a natural talent for capturing exquisiteness in the environment around her....& then splashing it onto a canvas. Brushstroke by brushstroke, her imaginative mind is incessantly working to convey life vibrantly & vividly, as observed in her one-of-a-kind acrylic paintings. Her signature motto is �Live Life Colorfully!� and that is what she truly desires to express with her art!
Teshia is represented by the West Lives On Gallery in Jackson Hole, Wyoming, and can be found at many Art Shows & Charity Events throughout the Western United States. Her Fine Art Prints & Home Decor Products are also available at various retail locations across the Western U.S. & Alaska.
Life is short. Live colorfully. ;)
www.TeshiaArt.com