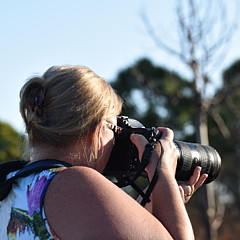 T Lynn Dodsworth Shop - Welcome To Florida
Purchase canvas prints, framed prints, and more featuring artwork from T Lynn Dodsworth.
I've always wanted a camera in my hand from the time I started toddling. I pulled Daddy's camera off the bed and bounced it across the floor behind me to my intended photo subject. As I grew, my love for photography and my love for animals and the outdoors joined. Today my passion drives me to capture the beauty found in the natural world so you can enjoy it in your world.
more