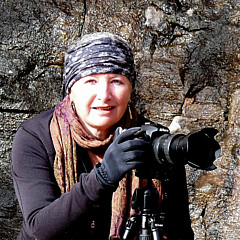 Tranquil Light Photography Shop - Colorado Estes Park
Purchase canvas prints, framed prints, and more featuring artwork from Tranquil Light Photography.
Roxy is a photographer and writer based out of Estes Park, CO. She was born in the small town of Macclesfield in Cheshire, England. Her childhood was spent exploring the beautiful English countryside, the rugged coastal shorelines, and the mountains of Wales and Scotland. In 1985 she moved to the United States and acquired a green card, then in 2010 she became a US Citizen. Roxy lives a Bohemian lifestyle, but has chosen to make Estes Park, Colorado, her home...
more