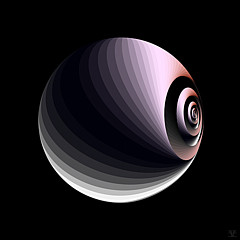 Vic Eberly Shop - All That Jazz
Purchase canvas prints, framed prints, and more featuring artwork from Vic Eberly.
I created most of the images that you see here using Ultra Fractal, a versatile and powerful software program. Some of my images are classic fractals, with repeating patterns at smaller or larger scales. But I often depart from that style. I love to experiment. While all of my images are abstract, I try to emulate a photographic look, evoke a mood, or create shapes that may stimulate the memories of the viewer. Welcome to my galleries.
more