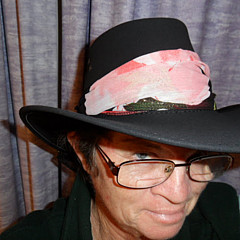 Vicki Thompson Art Shop
Shop for wall art, home decor, apparel, and more featuring artwork from Vicki Thompson.
I enjoy the simplicity of using graphite pencil and am self taught in this medium. It requires the minimum of materials, a few pencils, couple of paper stumps for shading and a 'putty' rubber which I use to lift highlights, often bringing in fine pencil lines over these areas again to create the 'thickness' of fur for example. A few pastel lessons gave me the basics to get started in this medium. With a deep love for animals, in particular cats, dogs and birds it was natural to want to express this love in my art. I had a dream that one day I wanted to be an artist and to...
more