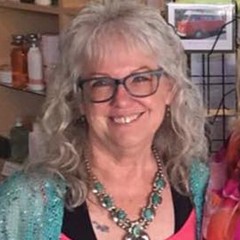 Vickie Scarlett-Fisher Shop
Purchase canvas prints, framed prints, and more featuring artwork from Vickie Scarlett-Fisher.
RedfishArtwork.com Vickie Scarlett Fisher became an artist when her mother gave a pack of crayons. Her art process is intuitive and spontaneous. It is an expression of how she sees life, the beauty that exists around us and our connection to the universe. The bright, bold and vivid colors she uses are a reflection of the spirit that is within us all. Since moving to Tampa with her husband, she has been inspired by her backyard critters and lake and the beautiful scenery in Florida. Through her art she hopes to bring happiness and joy to the lives of those...
more