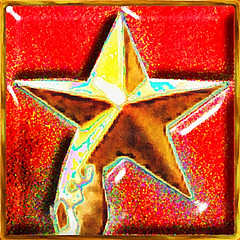 Wendy J St Christopher Shop - Seeing Blue Video Collection
Purchase canvas prints, framed prints, and more featuring artwork from Wendy J St Christopher.
My dreams are always in color! Part serious technology geek, part exuberantly creative insomniac. Welcome to my world! As a digital artist and photographer, I create with PC, printer, and/or camera, instead of canvas, paint, and brush. I'm always in hot pursuit of the elusive 'Wow!' factor. Thanks, in part, to the boundless marketing potential of the Internet, my art is being collected worldwide, having been shipped to many far-flung locations over the years. (New Zealand being the most distant, Penzance being the most unexpected ... so far!) NOTE: ...
more