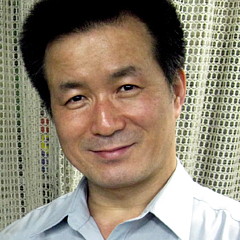 Yoo Choong Yeul Shop - Book Cover - Val Edward Simone
Purchase canvas prints, framed prints, and more featuring artwork from Yoo Choong Yeul.
The Original creator of [Sea Captain], a world-class painter from Korea. - From the main text of 'History of Modern Korean figures' PROFILE : - Born in July 23, 1960, in Gwangju City of Gyunggi Privince, Republic of Korea - The original Sea Captain is included in Decor, The world-famous public art magazine, in Feb 86, Feb 88 / - USA Momingside Publishing, Ekidsland Publishing, LLC publishers Cover Artist.2012 / - USA, a world art book Important World Artists included.2013 / - The copyright of the first Sea captain was registered on copyright association of the United States . Dec 10, 2007 / - The copyright of Sea...
more