Press Releases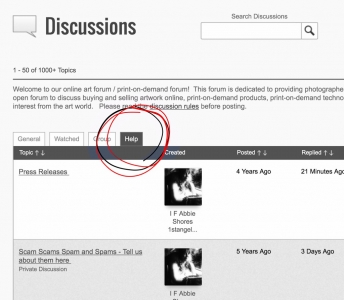 this thread is normally found in the help tab

I use press releases for my Arts Magazine and I have seen many of the discussion members using the press releases which is good. What is not good is the way they are doing it.

A press release is just that, a release to the press.

I cannot stress this enough, you MUST remember that the press will not use a release that just says, 'UPDATE', or one that talks in the first person unless it has all the details of what on earth you are talking about.

The press does not know you. Saying things like 'I have uploaded a new image to my gallery, take a look' is NOT going to get your press release spread around the www.

You must say who you are. What the release is about. Name names, give addresses, give dates, give ALL details needed for someone that has NO idea who on earth you are.. or what you are talking about.


Here is a recap of a post I put on a few weeks ago

-----------------------------------

Press releases.

Press Releases are an huge asset to anyone marketing work.

A press release is the first thing a site like mine, for instance, looks for to bring news to its readers. Here at FAA you have the option to write a Press Release of your own.

ALWAYS include.

Title
Description
Place
Date and Time
Address
Contact details
Image if you are given an area for one.

Never write a press release like this...and never in the first person (I)

Hi. Im having an art show and you may like to come. Its only small but you may like it. If you do want to come then you can. Thanks.

Hopefully I do not have to explain why that is NOT a press release.

A good press release is always in the third person and would run more like this...

Title Gallery holds Impression Show by Elizabeth Edwards

Elizabeth Edwards is pleased to announce the showing of 17 impressionism paintings, including the popular Blue Farm at the Title Gallery in City

Internationally known Elizabeth Edwards has received acclaim for this style of work which she has been working on for the last 5 years.

'I am thrilled that Title Gallery is showing my work' said Edwards.

Works to be exhibited are...

List

Any other blah blah here

September 30 2009 - September 30 2010
7pm - 8pm Mon - Fri
6pm - 7pm Sat
Sun closed

Address Here

The reason that press releases in the third person receive better feedback and result in more sales, or visitors, is that people who place these releases on their sites or in their papers, quite often copy and paste them as you have written them to remain true (and to save time), only editing spelling and grammar.

They very often will miss off any that use 'I' in them as they are quite useless for someone else to place.

------------------------------------------------

If you are not going to do this and am just going to say 'hi guys, updated work in my gallery', then use your blog area instead.