My New Business Card - Critique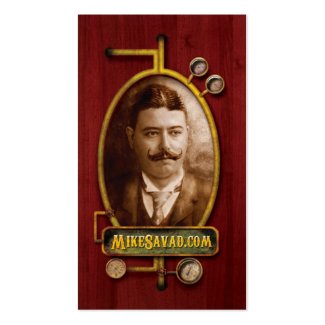 New card business card
by
suburbanscenes
Learn
how to order business cards
at Zazzle
i think everything looks good on this, i don't plan on making it at zazzle, i'll probably use next day fliers, i'm only using them because i plan to see another version... anyway, near as i can tell the QR code works, and i printed one at home and it seems readable - any thoughts before i send this to the printers?
you'll have to click on the image to see the back side.
thanks
i'm including the new brown QR code, hopefully it will show up in the size it is on the card - which is about a 1/2". it seems to have worked in this color as well, but i need to make sure everything is right before i have a pile of them.
---Mike Savad